Fully Taped HDPE (Adult) Beginner Hoop ~100/160psi~ 38 & 40in. Starts at 30$ **pick up only**
$

30.00 On Sale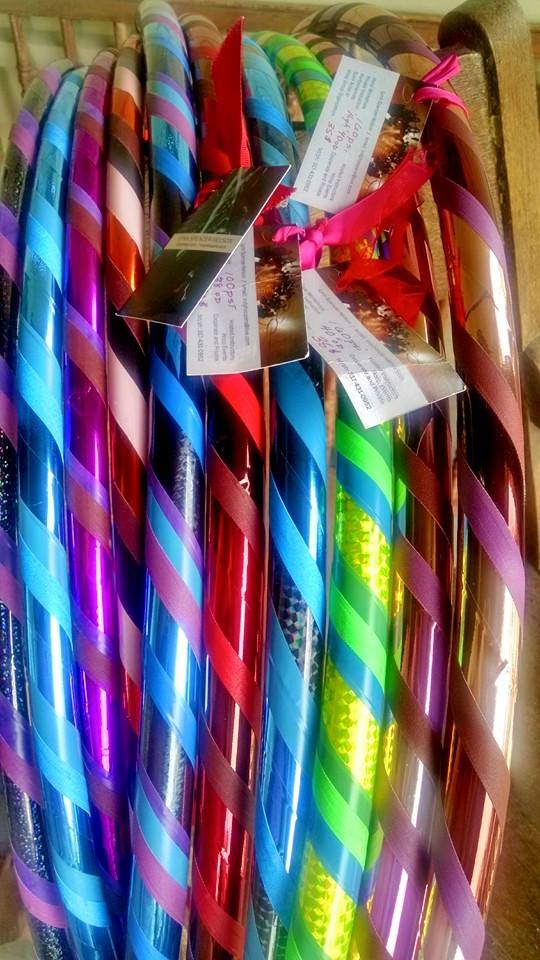 Free Pick-up locations in Carmel, Fishers and Noblesville, Indiana. Contact me to arrange place and time or to arrange a long distance option.
100 psi Fully Taped, 38-40 inch Hoops ~30$
160 psi Fully Taped, 38-40 inch Hoop ~35$
38 & 40 inch Hoops are popular sizes for a beginning hooper but I recommend getting fitted for a hoop and trying many before making a purchase. Sometimes a hoop larger than forty inches is needed for a length of time, then the hooper progresses into a smaller hoop.
When you are starting out, you want to be a little challenged so that you do not outgrow your hoop early, but you also want a hoop that delivers the emotion and experience of little successes.
It can take a bit of practice just to know if a hoop is right for you.
If you are not Loving your New Hoop after a bit of practice, please contact me to talk about an exchange. I want you to love hooping and that starts with loving your hoop!
To arrange for a hoop fitting, pick-up or an exchange.
Discuss price and arrange for Special Orders
Inquire about multi hoop orders
Talk about a larger hoop size or color theme.
Contact Lynn at: indyhoopers@live.com.
I can make a twenty dollar hoop. Just Ask.
Share